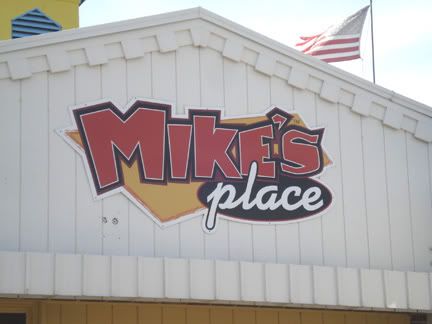 My cousin told me that I hadn't posted in about 6 weeks. Life been very topsy turvy of late.
Kaman's Art Shoppes...(have you found me yet, Rhonda?...)
Sorry for the interruption. Just had to sneak that in.
Coming soon will be my thoughts and memories on recent "new manager" orientation/training. And some of the things I saw on my way to the airport for my return flight. Met some really nice people at the home office. One was the HR rep, which explains my above "burping." (Hey, it would be nice to know these mad mutterings were viewed by a few more out of the 6 billion on this planet.
The sign was one I found at a place in Ohio. Couldn't pass up getting a pic.
Hope you all enjoy Free Comic Book Day.
Lates!