by Mike Worley
I promised an image done for my daughter as her graduation announcement. Finally, it is done. To see the whole thing, just click on the image...
Also, here are my nieces with the hoodies I airbrushed for them as Christmas gifts. For all you airbrush jockeys out there, I make no claim to being either an expert, or any good at it...just passable. Or, the term most often used,...sell-able. Give me a pencil and a watercolor brush for inking, and I could hold my own, but airbrushing...I need more practice. But they seemed to like their gifts.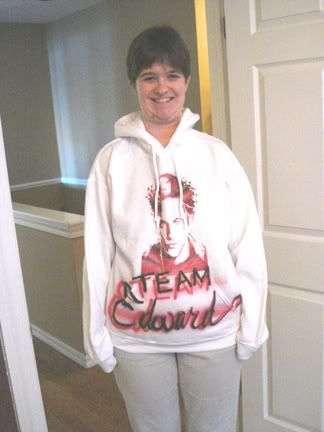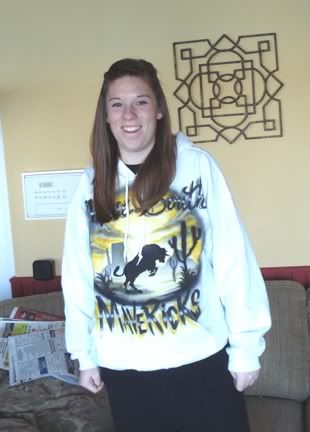 I can't help when a photo seems to scream for a good fumetti treatment. And this picture definitely brought out the worst in me. This is of my wife, mother-in-law, and sister-in-law. The quote maybe from Shakespeare, but you can figure out the inference on your own...
Really getting tired of the snow. It's almost March, and we got hit with more snow/sleet/freezing rain again. Sucks.
Time to work on some comic strip ideas! Updates to come!